Signs
Visual Management Systems, working with government road authorities, recognised a need for an improved method of road furniture used on and within the confines of wire rope barriers on national highways and local major roads.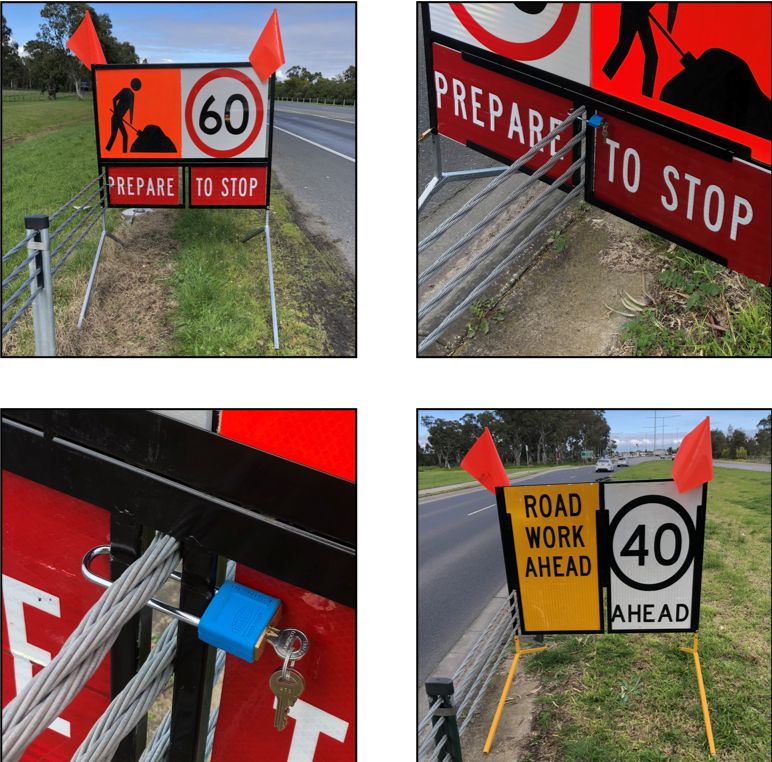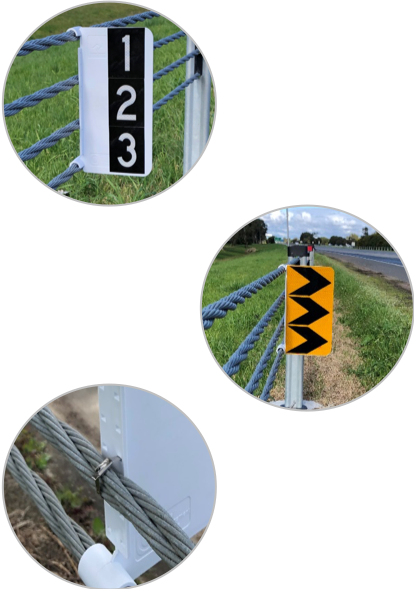 Panels
Visual Management Systems recognised a need for signage on wire rope barriers. We have developed a clip on panel that is adaptable to all types of wire rope barriers and will detach and fall away on impact to reduce the risk of any further injury related to wire rope barrier incidents.
Audit
Visual Management Systems Audit tools were designed initially to provide a complete digital footprint for wire rope barrier tension testing. This digital solution can be applied to many audit processes. Audit efficiency can allow 100% coverage of scheduled audit locations.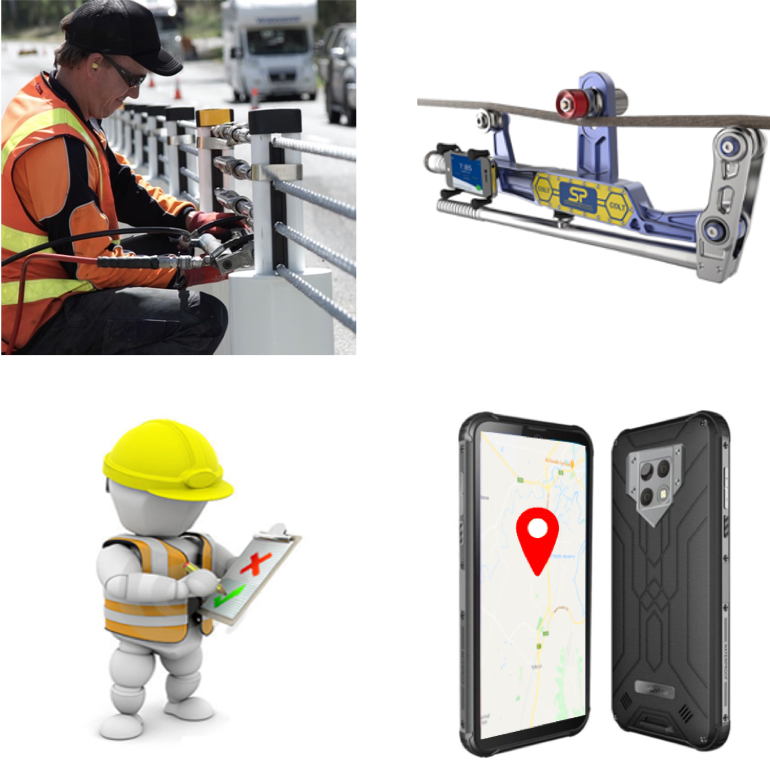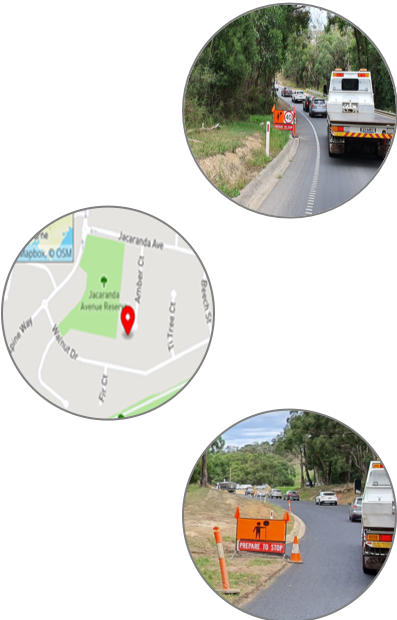 Workflow
Visual Management Systems has developed workflow tools to manage compliance. This will assist traffic management crews in complying with the applicable standards.
There is no compromise to safety as a digital record ensures compliance.
Precision Instruments
Visual Management Systems has developed a precision laser marking device for the nutrition, food and beverage industries. The laser can be used to mark cans and ends in steel or aluminium. These marked products can then be used as challenge products for online Inspection Camera systems and calibration.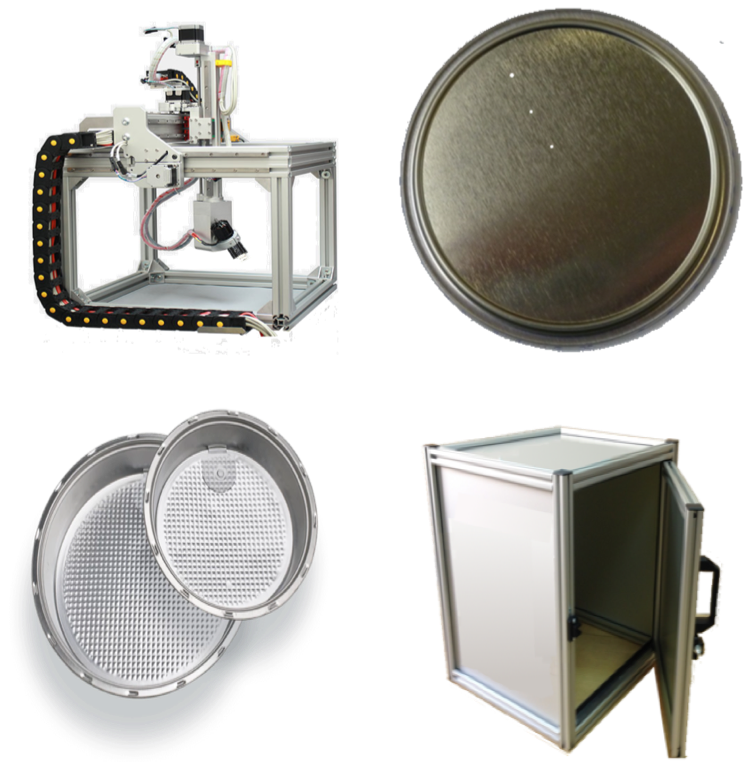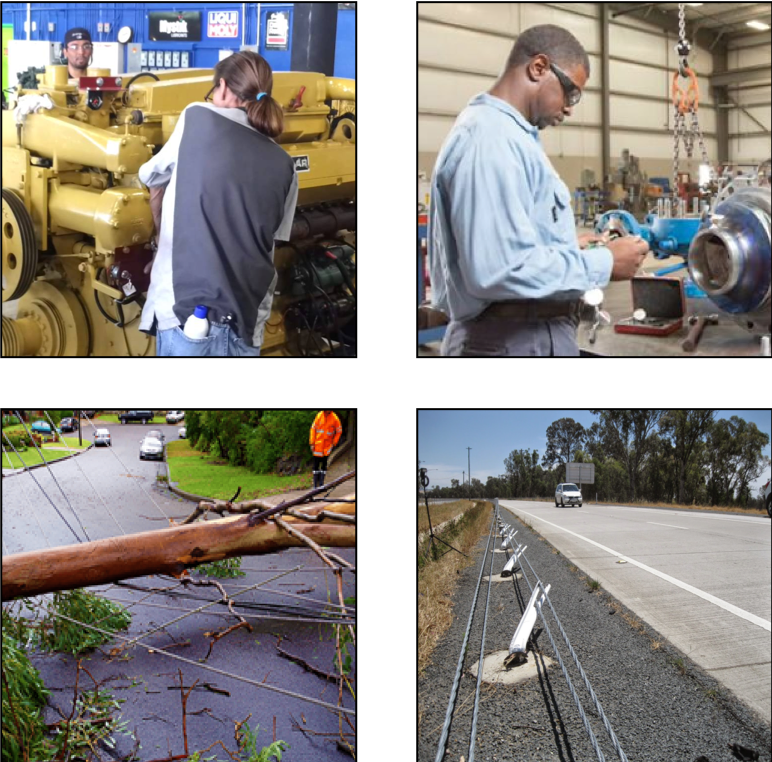 Repair, Inspection and Calibration
Visual Management Systems Repair, Inspection and Calibration tools allow for Inspections to identify areas of repair or to inspect prior to job commencement to ensure assets, parts and resources are available. The tool provides a digital footprint that tracks the progress of Repairs, Inspections and Calibrations whether they are done in-house or by external 3rd party contractors.
Contact
Visual Management Systems Pty Ltd
ABN: 39 639 720 148

Melbourne: 26/50 Bourke Street, Melbourne, VIC 3000
Sydney: Suite 149, 117 Old Pittwater Road, Brookvale, NSW 2100
Brisbane: Level 10, 15 Green Square Close, Fortitude Valley, QLD 4006
Prefer to talk on the phone?
Click to see phone numbers
Skip Hokin: 0420 363 902 (Melbourne) 
Phil Obst: 0409 363 970 (Sydney) 
Carl Xie: 0409 363 978 (Brisbane) 
Copyright © 2020 Visual Management Systems Pty Ltd